---
---
Issue: Winter 2016
Samsung J1 and Sony Xperia M5
A Tale of Two Smartphones
My smartphone is my lifeline. Richard Hryckiewicz put me onto the iPhone because of the maps and because he wanted me contactable at all times. Last year, when I was browsing in a communications store, the young man suggested that if I had an iPhone, I should get an iPad.
Well, yes, I had been frustrated by the problems inherent in having an iOS device on my network. To be honest my love affair with the iPhone ended when it lost the time and didn't wake me for an exam! But I love my Android tablet (see How I Learned to Love My Tablet), thanks to Kobo's PR people for insisting I try their Aura HD. So I decided to go the other way, to get an Android phone.
The requirements were simple. Must run Android. Must be powerful enough to run my core apps (applications). Must be a reasonable physical size. Must have an 'external' SD card for storage.
I absolutely did not want a huge device that wouldn't fit in the phone pouch of my backpacks. I wanted something to fit in my delicate lady-like hands. I wanted something that would fit easily in a pocket. I wanted something less than A$500.
The Samsung J1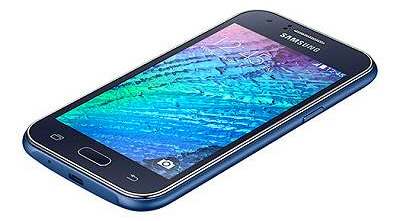 And so in Spring 2015 (Australian time) I did my internet trawling, conferred with Richard, and decided to look at the Samsung J1. It was the physical size I wanted, and was quad core. We found a J1 in stock at OfficeWorks, I bought 32GB on a teeny-tiny card (technical term), and was a bit surprised when the staff member referred to the phone in a derogatory way as, "a cheap phone". Yes, it was well under my budget, but ...
At home I connected to Google and Samsung and happily dropped my core apps on the phone. That was seamless and relatively painless except that so much of Android and the Samsung apps wanted to be on the internal card, which wasn't that big, and not the external card.
Long story short, six months later I was shopping again.
The Samsung J1 was a turtle, slow, slow, slow. It hung so badly that I had to reset it on three occasions. It dragged its metaphorical feet opening apps. I became very familiar with the dialog that the app had stop responding (wait/cancel), which often came up before, say, Facebook. If I wanted to make an urgent call, which I did on one occasion, I couldn't get the actual phone app to come up in less than five minutes.
Now let's be fair here. Samsung's support was top notch. They were available on chat whenever I had a problem. They had answers. They responded to e-mails. It was easy to register the phone and use that information to feed into the support network.
So, yes, I went into Samsung to see if I could get a better, more responsive, more, frankly FUNCTIONAL phone. What I found was that the same physically-sized phone was 'marginally better', but according to the staff member, I 'wouldn't be happy with it'. She said ALL new phones were the larger size that I found intrusive and ungainly.
The Sony Xperia M5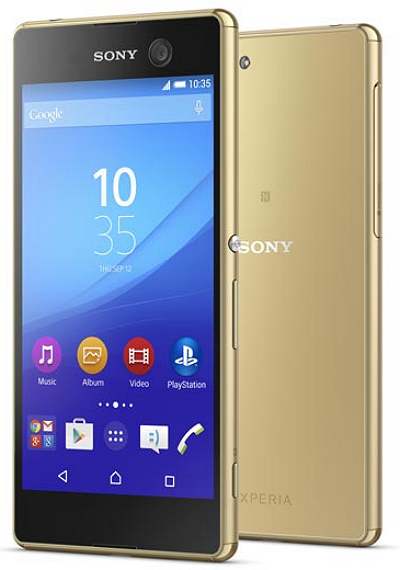 So, Richard dragged me into the Vodaphone store. Apparently I had, er, mentioned, that I was unhappy with my phone. Once or twice.
For an extra A$5 a month I could get a Sony Xperia M5 on my plan.
I had given the sales person the same specs as before. The Xperia M5 was marginally larger, but not enough to matter. It had grunt, memory, and storage space. They didn't have the pretty metallic ones in stock, but I could take home an Android phone that promised to make my life less stressful.
Vodaphone have a special implementation offer, for the first two months there is unlimited downloads, which is excellent for the initial installation and upgrade of apps.
Taking advantage of that, I started the process while still in the store. Thirty minutes after I got home all my core data and apps were installed, up to date, and I was busy on the VITAL business of setting my wallpapers and lock screen and organising my icons.
My Core Apps
Those of you who have read our feature on sharing data between devices will know that I use Google apps (Gmail, Google Calendar) to share my so-called personal information between devices (contacts, calendar/diary, tasks/to do lists, mail).
I had settled on CalenGoo for my Android diary/calendar (it is also available for iPhone) and used the native Contacts app on the Samsung. My daily, if not hourly workhorse is emClient on my Windows 10 (Dell Latitude) notebook.
I carry my phone and my (ASUS Memo) tablet everywhere. I had finally got the phone, tablet and computer all with the same data, although I had lost some of the contacts moving from the iPhone. The first shock within a few days was that my contributors distribution list was corrupted on the Xperia and I accidentally phoned person B when their phone number appeared under person A's name. Eventually that fault was spread back to all my devices. I'm still investigating.
This is when I started to discover that Sony's support is strictly business hours, and very, very, very, slow to respond. In fact, so far I haven't had any response on the subject.
The second shocker was the weekend after I got the phone when it stopped saving photos. TEN days later I finally got on to a support person, via chat, and they told me to back up the SD card and reset it. Well, that worked except that there was no 'reset' option in settings. Whoopsie, Sony. (Mind you, the camera app still won't write to the card. All other apps do.
Confusingly, greyed-out options in their apps were not, as I was used to, unavailable, but inactive.
Knock wood, I think I've got everything running now. And I mean running. The Xperia M5 is compact, fast, with high resolution, camera zoom, and once I replace their media app which I dislike, I'm sure I'll be very happy.
The Bare Miniumum
So what is the bare miniumum that I need on a phone? The phone. ICE (an in case of emergencies option on the lock screen). Contacts/address book. Calendar/tasks list. Social media (I am on Facebook, Twitter and am starting Instagram). E-readers (I use Kobo and Kindle). Maps. Public Transport apps (I use Tram Tracker and PTV for Melbourne). An app to navigate my full network, Windows and Android (ES File Explorer). A media player (still looking for the perfect fit). A browser. And I have a research tool that the University of Melbourne's ResPlat (Research Platform) put me on to.
The Sony Xperia is handling everything fairly seamlessly. If I could be more confident of the contacts I would be doing my little clog dance every day.
---

Ali Kayn is the editor and founder of Festivale Online Magazine and a regular contributor.
www.alikayn.com
Ali on Facebook / Festivale on Facebook
For more features, columns and reviews by Ali Kayn, use the site search box (it's a bit slow, we have a lot of files).
---