---
---
A Reel Life film section
Issue: Winter, 2016 (July)
Scorsese @ ACMI a Film Feast
The Scorsese Exhibition now showing at ACMI, the Australian Centre for the Moving Image in Melbourne, proves again that it loves and honours cinema culture. It started in May and goes to September and is a must for anyone interested in film.
Martin Scorsese is one of the most successful and respected film directors of our time and his life's work is on show for the first time in this absorbing and comprehensive exhibition. There are film clips, storyboards, posters, costumes, personal items. When I went to the exhibition I seriously spent 2 hours and still had a third of the exhibition to see. It is captivating, personal and exhilarating.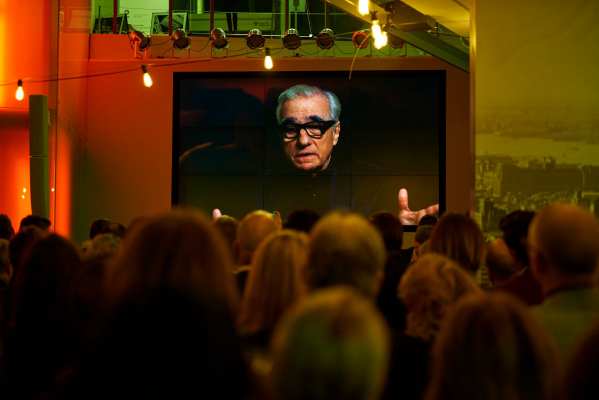 Anyone who has a practical connection to filmmaking is doubly rewarded because of the staggering amount of material dedicated to how the director worked. Here you see a filmmaker who literally took the world he came from and changed it. He changed the American filmmaking world in relation to genre, style and acting and the ripple effect has been felt around the world.
Rather than rabbiting on about my personal love affair with this exhibition I thought it would be much more rewarding to hear from the ACMI lead curator Fiona Trigg. Fiona spoke with Melinda O'Connor on On Screen (3CR Film Show 11am Saturdays) and gave some fascinating insights into the depth and breadth of the exhibition. Thanks to Melinda for the access and it is just up to me to say Enjoy!
Read the interview between Fiona Trigg and Melinda O'Connor
Scorsese
26 May - 18 Sept
Open every day 10-5
Ten Scorsese features chosen by David Stratton will be part of the events calendar at ACMI screenings on Friday nights with exhibition open at 9pm Fridays.
Check AMCI website for more information.
July, 2016
---

Annie McLouglin is a regular columnist and reviewer for Festivale Online Magazine. She contributes regularly to radio station 3CR and moderates Festivale's Reel Life Facebook Page.
---
---
Melbourne Documentary Film Festival
And there are more documentary festivals to come. Next month is MDFF - Melbourne's own competitive documentary film festival.
The Melbourne Documentary Film Festival aim is to support independent documentary filmmaking in Melbourne, Australia and around the globe.
The festival is 3 days film festival from 9th -- 11th July 2016. Ticket sales close 8th July, 2016.
For more information http://mdff.org.au/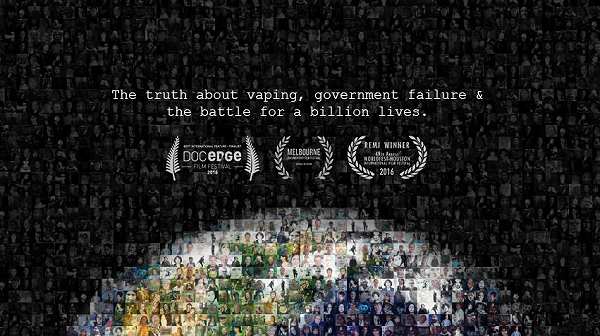 ---
Film Releases this Season
Films scheduled to be released in Australia June 2016
Films scheduled to be released in Australia July 2016
Films scheduled to be released in Australia August 2016
Links to movie reviews, and first looks are in the Coming Attractions listings were available.
For the latest film reviews, check out our updates pages or browse through our film reviews index. We update the Festivale Online Magazine Facebook page daily with trailers, news, and more.

---
Film Festivals this Season
Film Festivals are listed in the Coming Attractions pages:
Film Festivals for August 2016
---
Call for Submissions
Tropfest 2017
Are you an emerging filmmaker?
Tropfest's 25th anniversary is happening Saturday February 11, 2017, so it's time to get creative! Each film must contain the Annual Tropfest Signature Item (TSI), and the 25th annual TSI is 'PINEAPPLE'! Submissions close December 15, 2016.
So, If you have a story to tell, get filming, enter Tropfest, make history!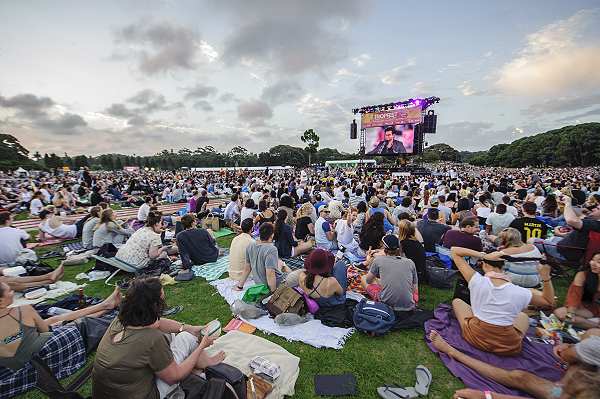 ---
Giveaways
Watch here or our Facebook page for more giveaways as they are released.
Join in the draw this issue for prizes including:

HINTERLAND Season 2 DVD

OUR KIND OF TRAITOR Double Passes [CLOSED]
---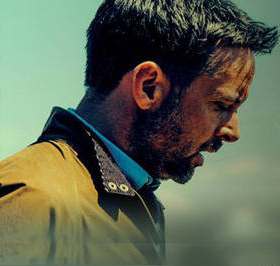 Hinterland Season (series) 2
Thanks to RLJ Entertainment, we have three DVD sets to give away of the excellent television series Hinterland (Season 2).
Set in Wales, the crime series captures the look and feel of a culture that many of us will never discover. The best of crime takes us to places that become as real a character as the characters themselves.
Hinterland will be released on DVD nationally from July 1st.
To enter, click facebook or your e-mail in the box below, enter your name and e-mail address (just so we can contact you, no mailing lists), then (here's the tricky part) click the click here button AND the Enter box.
a Rafflecopter giveaway
---
Our Kind of Traitor Double Passes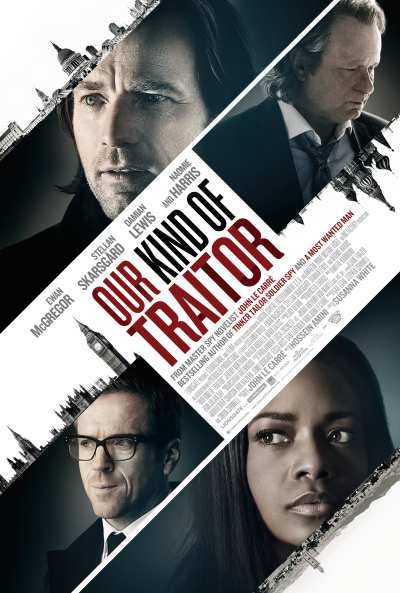 StudioCanal have provided us with two double passes to see Our Kind Of Traitor
Our Kind of Traitor (reviewed here) is a superb example of the spy movie. No kiss, kiss, bang, bang, special effects romp, this is a John Le Carré story of espionage and russian crime families and desperate escape.
So, we're doing 'take your mates' again. Two double passes (four people) to see the film in an Australian cinema during the current season. Entry closes Friday July 15, 2016.
To enter, click facebook or your e-mail in the box below, enter your name and e-mail address (just so we can contact you, no mailing lists), then (here's the tricky part) click the click here button AND the Enter box.
---
Why Women Should Go to Ghostbusters
By Andi Zeisler
I have Friday, July 15, circled on my calendar already. Like many moviegoing women, for more than a year I've been anticipating the opening of the all-female reboot of "Ghostbusters."
I fully expect that Melissa McCarthy, Kristin Wiig, Kate McKinnon and Leslie Jones will make me laugh -- McKinnon and Jones are 80% of the reason I still watch "Saturday Night Live." At the same time, I legitimately worry about what happens if the movie falls short of expectations. This isn't just about box office numbers, but about optics. When a big-budget movie starring men does poorly, it's just another dud that's shrugged off. When one made by or starring women doesn't live up to the hype, it becomes a referendum on women as artists and filmgoers.
For posts about Melbourne events, places, news, reviews, giveaways, see our Facebook Page: