---
Home (cover) > Downloads > Software (Apps)
---
Free downloads from Festivale and useful free software
Reviewed by Festivale:
HTML, XML and CSS text editor
. It enables users to create powerful clips (macros). We used the full version (NoteTab Pro) to create a website generator and recommend it highly. Small footprint, powerful, stable, flexible and programmable. All the things we love best. Easily the best text editor around. The 'light' version with fewer features is free.
Read our review of version 7.2
Bionix Wallpaper Changer
Free (Lite) version of wallpaper changer. Why settle for the same desktop wallpaper all day every day? Uses a playlist of up to 500 images, changed at regular intervals set by user (More for the premium version). Very smart resizing and works on dual monitor systems, even those of different sizes. The playlist can be of images from anywhere on your computer. Why not make a series of places you want to go, holiday or family photographs?
BioniX Wallpaper is full of great features: advanced playlist editor, preview panel, smart enlarge, mirror effect on tiled images, perfect tile wallpapers, support for JPEG 2000 and WB1 files, change wallpapers at the hour specified in wallpaper's name, show calendar over wallpaper, exclude wallpapers with the name in the 'Ignore List', fade wallpaper border, strip wallpaper from specific web page, dynamic wallpaper and the list continues. BioniX Wallpaper is not a simple wallpaper changer but also a wallpaper manager. With BioniX Wallpaper you can easily create thematic playlists, filter unwanted images, sort wallpapers by file size/resolution/name/rating, rename or delete wallpapers directly from playlist, photo edit wallpapers, etc. Adding desktop wallpapers to playlist is as simple as drag & drop. BioniX Wallpaper offers great support for dual (multi) monitor systems.
Bionix Wallpaper Changer is used in our article on turning your computer into a virtual photo album which includes detailed instructions on setting up the changer.
AnyImage Screen Saver
Screen Saver using one or more play lists with a variety of possible transitions.
Anyimage Screen Saver is used in our article on turning your computer into a virtual photo album which includes detailed instructions on setting up the screen saver.
MagicISO Virtual CD/DVD-ROM
Tired of swapping discs? Store your disc images (ISO, BIN, UIF) on the hard drive and mount them as needed. Saves wear and tear on your original media, excellent for multi-disc computer aided training materials.
Not just an e-mail program, em Client enables you to access your mail, calendar, tasks, and contacts list. Data is synchronised with Google's online apps. Share information between your programs, create appointments, contact entries from your e-mails. More fields than Google, and so much functionality. The free version supports two e-mail accounts. For more accounts you need the Pro version. (read our review)
For our current Retail Software Giveaways, check out Technology Bytes
featuring photographs of Melbourne and Victoria.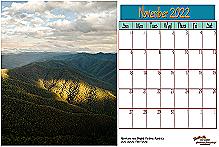 featuring images of Victoria, Australia, choose from a range of sizes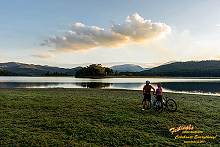 For posts about Melbourne events, places, news, reviews, giveaways, see our Facebook Page: