---
Home > New Stuff and Changes > Contributors List
---
Festivale Contributor's Profile
Richard Hryckiewicz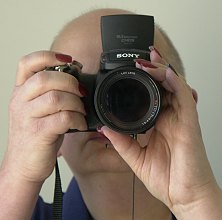 Richard Hryckiewicz is a Melbourne-based reviewer and photographer. He is a self-confessed computer geek. He doesn't read manuals, he works in the I.T. field, and he loves taking equipment apart. Putting it back together is less fun, something about the screws and odd bits that are inevitably left over.
Richard was a contributor to, and proof reader of The Science Fiction, Fantasy and Horror Fan Resource Book (1995).
He has contributed photographs, book reviews and movie reviews to Festivale as well as, in times of stress, tending to the care and feeding of the editor.
Richard's home page:
For posts about Melbourne events, places, news, reviews, giveaways, see our Facebook Page: