---
---
Kerry Greenwood
answers the Usual Questions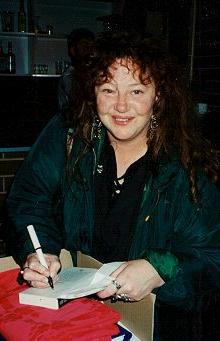 Australian author Kerry Greenwood lives and works here in Melbourne.
She writes crime stories, science fiction and children's stories.
Her Phyrne Fisher series of books has been made into a popular television series, now in its second series. Phyrne and baker Corinna live in a fictional construct of Melbourne that feels like home.
Has your interaction with fans, for example, at conventions, affected your work?
Is there any particular incident (a letter, a meeting, a comment that stands out?
Yes... the woman who came up to me and said that my sex scenes had improved her own sex life (I had a quick rummage through my memory and can't account for this) and the several persons who have said that my books comforted them when they were sick or grieving. That was a great honour..
Do you have a favourite author or book (or writer or film or series) that has influenced you or that you return to?
When feeling terrible I re-read the Lord of the Rings. When in need of detective story inspiration I read Dorothy Sayers. I watch Bladerunner. Or Tom Baker's Doctor Who.
Who is the person you would most like to be trapped in a lift with? or a spaceship?
Herodotus (the ancient Greek historian)
Who is the person you would most DISlike to be trapped in a lift with? Or a spaceship?
Peter Reith, unless I had a serviceable iron bar with me. Or Elmore Leonard.
What would you pack for space? (Is there a food, beverage, book, teddy bear, etc that you couldn't do without?)
The Lord of the Rings, a box of Haigh's chocolates, a bottle of Laphraiog Whisky and my teddy bear, Valentine.
What is the most important thing you would like to get/achieve from your work?
I have a mission to amuse, as well as possibly to elevate and instruct, but mostly amuse.
What is the special satisfaction of your work?
I LOVE writing novels. The moment when the plot all comes together and I find out who did it is wonderful.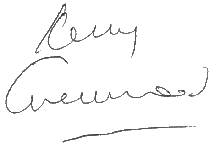 submitted by Ali Kayn
January 1998
For other answers to The Usual Questions Click here
See also: Interview 2013
Kerry Greenwood interview 1998
reviews of Kerry's books
Corinna Chapman's detective adventures
Phryne's jazz age detective adventures
Just the facts:
Born: Footscray, Victoria
Resides: Melbourne, Australia
Bibliography/Awards: Sisters in Crime's Inaugural Lifetime Achievement Award at its 13th Davitt Awards for Australian women's crime writing, held on Saturday 31 August in Melbourne's Thornbury Theatre.
Ned Kelly lifetime achievement award

Web site: www.phrynefisher.com
Phryne's MySpace page
www.earthlydelights.net.au

For posts about Melbourne events, places, news, reviews, giveaways, see our Facebook Page: