---
---
Southern Cross Station,
Spencer Street, Melbourne, Victoria, Australia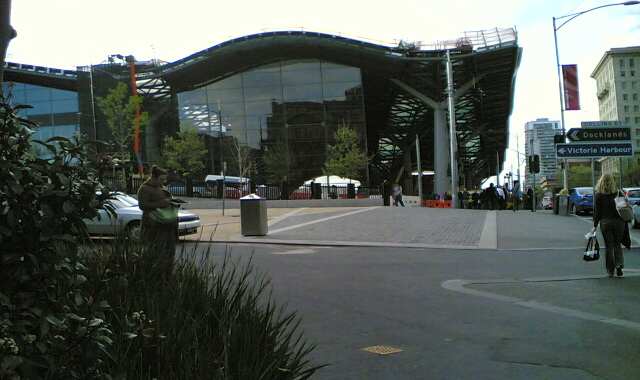 The Southern Cross Station, on Spencer Street, is now considered to be part of the Docklands.
Previously Spencer Street Station, and before that Batman's Hill Railway Station, this station is the hub of the regional Victoria centralised rail system. Regional and Interstate trains (and buses) terminate at Spencer Street, which is connected to the suburban and metropolitan stations through the City Loop.
It has been renovated several times since its creation in 1859. In the 1960s a typically 'modern' building featured a massive transport mural in the main hall. The latest renovation has done away with the pedestrian subway and features instead a large waving roof and open platforms and pits below it.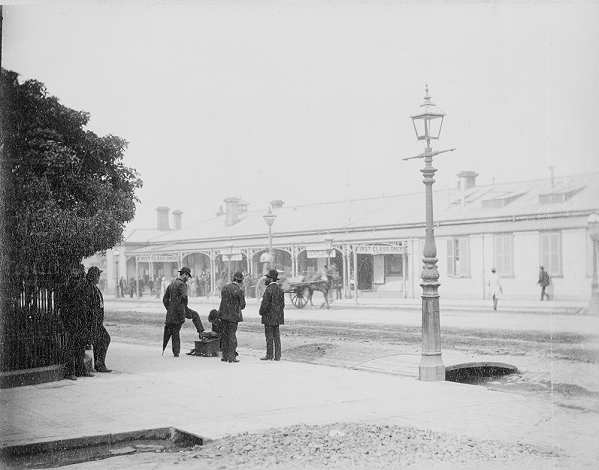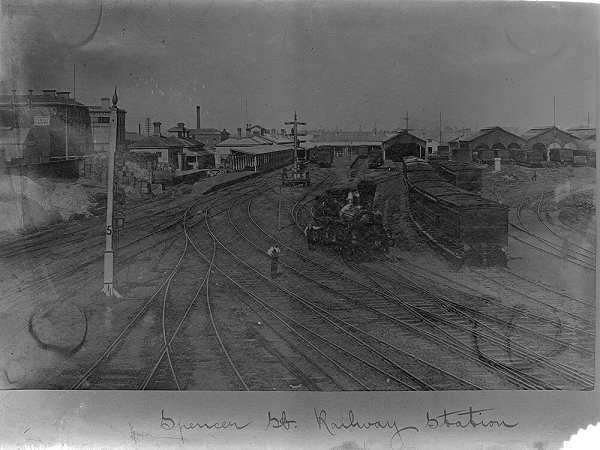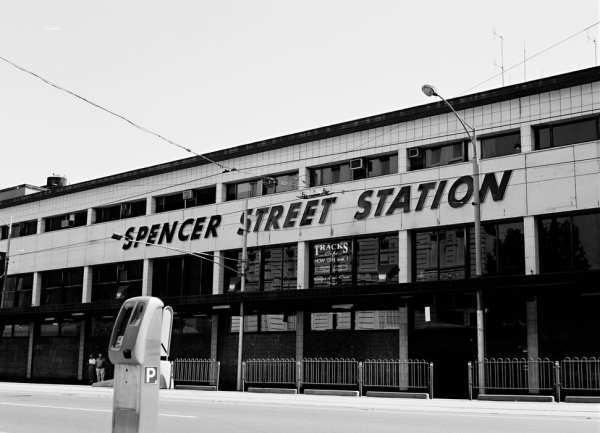 Items of Interest: Water Tower Clock (originally erected in 1882 at Flinders Street Station, and moved several times, the original workings are in the collection of Museum Victoria).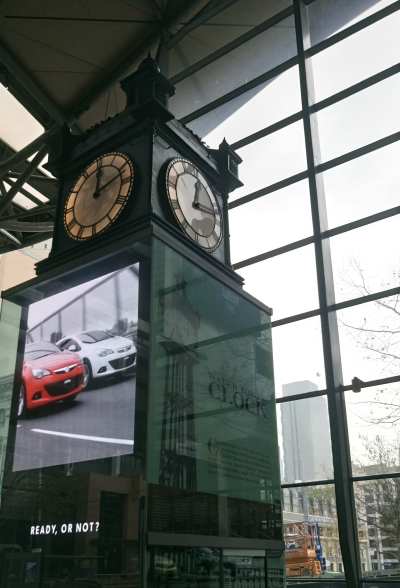 Just the facts:
Opened in January 17, 1859 Southern Cross Stations (previously Spencer Street Station, before that Batman's Hill Railway Station) is the railway hub for the state of Victoria and part of the Melbourne City Loop. It includes a coach terminus and is a stop for airport shuttles to Tullamarine Airport.
Collins St, Docklands VIC 3008
Any tram along Bourke St or Collins St, or train to Southern Cross Station
Contact details:
Opening hours and contact details: see http://www.southerncrossstation.net.au web site
See also: Public Transport Victoria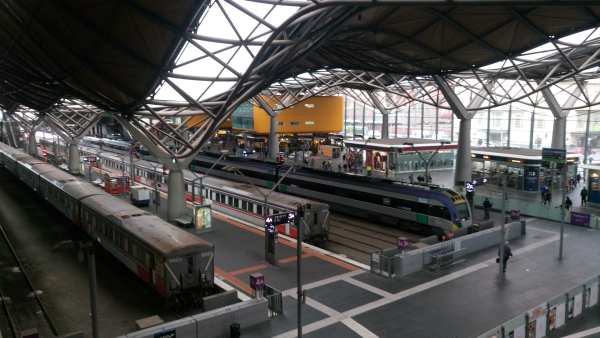 For posts about Melbourne events, places, news, reviews, giveaways, see our Facebook Page: