A Reel Life film section
Issue: Autumn 2018
A.I. Rising (2018) movie review
To Be Human
Don't believe the trailers. The trailer for A.I. RISING is very 'Open the pod bay doors, Hal'. And android killing an astronaut trapped outside. Well, nup.
Milutin is a loner, a Slav cosmonaut specialising in one-man (literally) space trips for the Ederlezi Corporation. This time he is being sent to Alpha Centauri and they have decided to send an opposite-gender android.
Wow. Just wow. The most beautifully, fascinatingly photographed, lit, designed film I have ever seen. If you read my first ever review (2001: A SPACE ODYSSEY) you'd know that I liked the photography better than the film.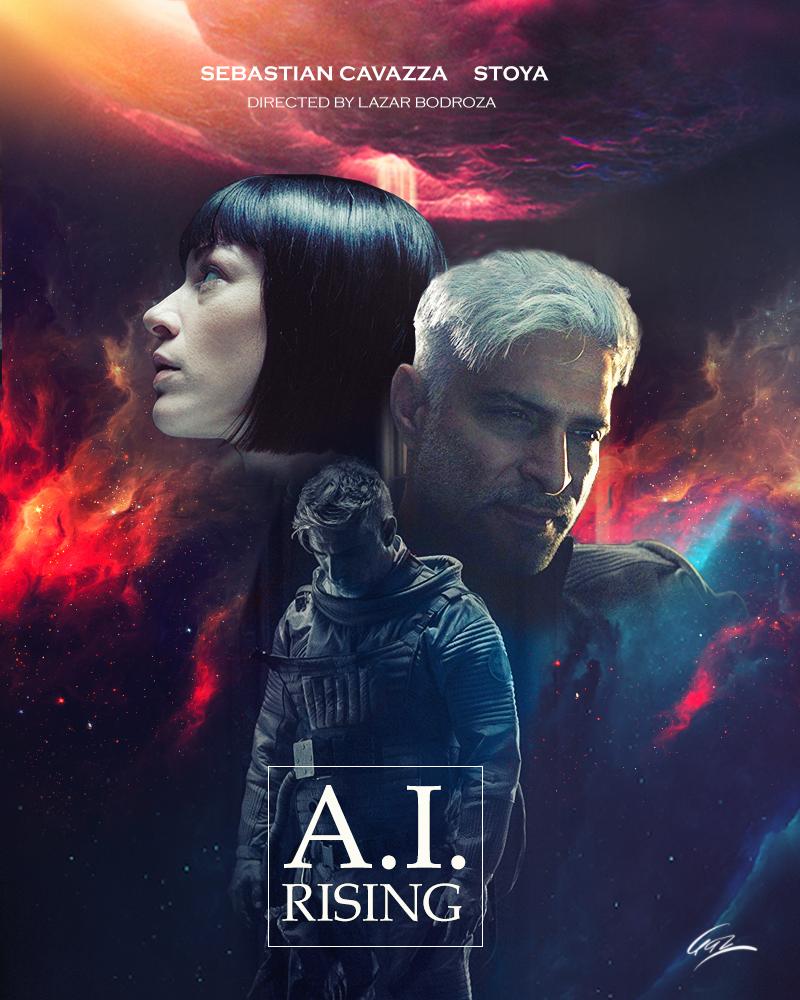 In this case, the story, the characterisations, everything works. A. I. RISING is a classic one-room story. Almost the entire film takes place in an ugly boxy spaceship with a couple of pilot chairs, monitors, and a bed. There are only three characters: the astronaut (Sebastian Cavazza), the android (Stoya), and the social engineer (Marusa Majer). To me the star of the film is the lighting director/cinematographer (Kosta Glusica). I am utterly gob-smacked to use a technical term.
This is soft science fiction, that is, the science fiction that explores societies and the nature of being human. The spaceship enables the storytellers to contain the characters, and the fact that Nimani 1345 the android is not human or self-determining throws Milutin and his struggles into strong relief. Don't read any gender-ism issues here. The protagonist is a very binary, angry, flawed individual with mommy issues and woman issues.
I really, really, highly recommend this film.
2010-10-27 Available on Prime Video (Amazon) and Lionsgate DVD
Share

by Ali Kayn
Australian release unknown
For credits and official site details, see below
Search Festivale for more work by the film-makers below.

for movie, TV show, or person

Film commentary and upcoming movie release dates at reel-life.info

Just the facts:

Title: A.I. Rising (2018)
Written by: Zoran Neskovic (stories), Dimitrije Vojnov
Directed by: Lazar Bodroza
Running time: 85 mins
Rating: MA15+

---

The Players: Sebastian Cavazza, Stoya, Maruša Majer, Kirsty Besterman (voice)

---

Official website: www.ederlezi.org
IMDb entry www.imdb.com/title/tt5215088

---

For session times of current films, use the cinema listings on the Movie links page. For scheduled release dates, see the coming attractions section.

For more information about this movie, check out the internet movie database.
For the latest additions to Festivale, check out the change history section.