Queen Victoria Gardens
Visit August 2005
Melbourne's skyline seen through the winter branches of trees in Alexandra Gardens. In the middle ground is the statue The Hammer Thrower.
... set across the road from the Victoria Arts Centre ... see guidebook entry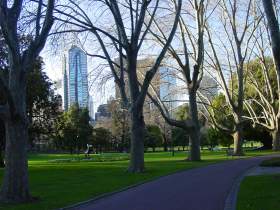 On the other side of the path, a pond is home to The Nymph and a Phoenix.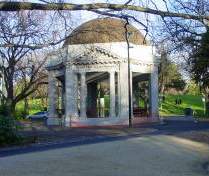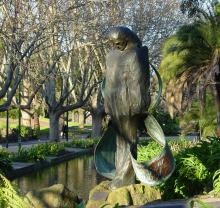 These gardens are part of the 'Another View' Walking trail
See also Alexandra Gardens August 2005 visit
Just the facts:
Visit Victoria
Getting there:
Take any tram along Swanston Street, Melbourne or walk across the bridge from Flinders Street Station.