---
---
Susanne Gervay
answers the Usual Questions
Australian author Susanne Gervay says, "I didn't know I was going to be an author. I just wrote because I had to. Being an author is wonderful as through books and talks I can reach readers of all ages. I'm inspired by my two kids, family, people around me and events that touch me emotionally."
Has your interaction with fans, for example, at conventions, affected your work?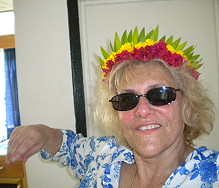 Fans inspire me to give more, because of their gift of sharing my work.
Is there any particular incident (a letter, a meeting, a comment that stands out?
This email I received brought tears to my eyes. "When Maisam asked you if you (Susanne) believed in ghosts, your response was just what he needed to hear. The cemetery scene really resonated with him as both his parents died in Afghanistan. I think he is comforted by the thought that they are watching over him and that he can talk to them at anytime, just like you do with your dad." (In the I Am Jack series')
Do you have a favourite author or book (or writer or film or series) that has influenced you or that you return to?
The English classics have deeply influenced my belief in the power of story telling and the themes will engages long after I finish the book. It has to be Charlotte Bronte.
Who is the person you would most like to be trapped in a lift with? or a spaceship?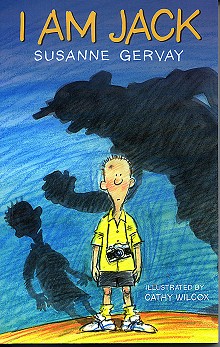 Einstein, not only because of his brilliance as a scientist, but because of his incredible wisdom and search for meaning. "There are only two ways to live your life. One is as though nothing is a miracle. The other is as though everything is a miracle."
Who is the person you would most DISlike to be trapped in a lift with? Or a spaceship?
I couldn't stand being trapped with Adolph Hitler whose cruelty and disrespect for life shows us horror.
What would you pack for space? (Is there a food, beverage, book, teddy bear, etc that you couldn't do without?)
My daughter Tory, my laptop or pen and paper to write and my eiderdown.
What is the most important thing you would like to get/achieve from your work?
Create a work that touches readers so deeply, they feel they can meet their challenges.
What is the special satisfaction of your work?
I write when I feel touched by those around me and the world. The privilege of translating that into words and sharing so as to reach others, is a special satisfaction.
submitted by Susanne Gervay
24 July 2014
For other answers to The Usual Questions Click here
Just the facts:
Born: Born at Royal Women's Hospital, Paddington in Sydney
Resides: Sydney
Bibliography/Awards:
Order of Australia for children's literature
Lady Cutler Award for Distinguished Services to Children's Literature
University of Technology Sydney Award for Professional Excellence (Writing)
Family Therapist Awards for Children's Literature
Society of Women Writers Award for Children's and Young Adult Books
Shortlisted and Notables for a number of awards
My books include the I Am Jack series (HarperCollins); YA titles -- Butterflies, The Cave, That's Why I Wrote This Song (Butterflies); picture books Ships in the Field, Gracie and Josh and Elephants Have Wings (Ford Street Publishing)
Web site:
www.sgervay.com
Facebook


For posts about Melbourne events, places, news, reviews, giveaways, see our Facebook Page: