---
---
Sanet Smit
answers the Usual Questions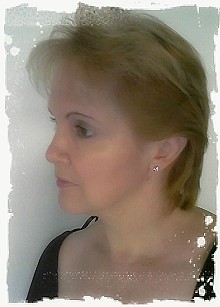 Sanet Smit says, "Growing up in a self-created imaginary world, I wrote my first story at age nine. My plan is to write romantic novels for those who enjoy romance and human-interest stories and also to continue writing for children of all ages. "
Has your interaction with fans, for example, at conventions, affected your work?
I'm good with talking to people. My day job is a Property Manager for LJHooker, but I do feel a bit self conscious when people make a fuss and I'm in the centre. :-)
Is there any particular incident (a letter, a meeting, a comment that stands out?
I got a lot of praise for my current book, Stolen Dreams, published by Satalyte Publishing. I have a TV Producer currently looking at it, which is amazing.
I'm also in the process to get my children book Frankie Goes Home published. All profits for this book will be donated to children charities. It's an adventure tale, based on the 10 Commandments to teach children good values in life. Gene Flynn, writer & editor, reviewed the book.
Do you have a favourite author or book (or writer or film or series) that has influenced you or that you return to?
Danielle Steele is a big favourite. I'm a romantic who loves most comedy romance films. But a TV series that stood out to me was the hit Smash as it reminds me so much about my own book Stolen Dreams. Only difference was my book would play off in the ballet theatre and Smash was a Broadway Production. But the 'story' behind the scenes are similar. http://www.imdb.com/title/tt1825133
Who is the person you would most like to be trapped in a lift with? or a spaceship?
Keanu Reeves. Because he's such a gentleman and self disciplined person. He's down to earth, never 'shows off' in the media and what can I say ... he's drop-dead sexy. :-)
Who is the person you would most DISlike to be trapped in a lift with? Or a spaceship?
The Kardashians!
What would you pack for space? (Is there a food, beverage, book, teddy bear, etc that you couldn't do without?)
Italian food and red wine. And my laptop so I can stay on top of my research with all the books I'm busy with.
What is the most important thing you would like to get/achieve from your work?
I want to see Stolen Dreams on television. And all my books published. I would also like to see my short film I wrote on screen as well as the film I'm working on currently.
What is the special satisfaction of your work?
To create something amazing from nothing. An idea, something I saw or something someone said turned into something big. I would sometimes sit to get down some notes before I forget them and before I know what happened all these pages just flew from my finger tips. It's like riding a horse. You can lead it where you want it to go but sometimes it just starts running wild, out of control and all you can do is holding on and see where it takes you.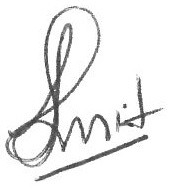 submitted by Sanet Smit
9 July 2014
For other answers to The Usual Questions Click here
Just the facts:
Born: August 6. South Africa. I'm currently a New Zealand Citizen as I lived there for 14 years.
Resides: Brisbane, Australia.
Bibliography/Awards:

Web site:

www.dancingdreamsproductions.com
Facebook
Twitter: https://twitter.com/SanetSmit1


For posts about Melbourne events, places, news, reviews, giveaways, see our Facebook Page: