---
---
Sally Rogers-Davidson
answers the Usual Questions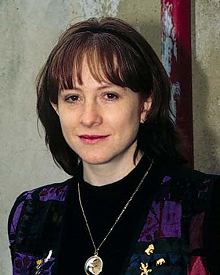 Sally Rogers-Davidson lives in Melbourne, Australia and is the author of Spare Parts and Polymer.
Has your interaction with fans, for example, at conventions, affected your work?
I haven't had much interaction with fans so far. I haven't been to any conventions. People I have spoken to, mostly ones I already knew, do encourage me to keep writing. And of course it's really great when you do receive a fan letter from someone you don't know. It makes it all worthwhile. It's proof that all the lonely hours spent at the computer aren't a waste of time.
Is there any particular incident (a letter, a meeting, a comment that stands out?
I'm always thrilled and flattered to receive any praise for my work, but when Sally Odgers sent me a letter to say how much she enjoyed Polymer I was especially honoured, she being a truly ruly professional writer and all.
Do you have a favourite author or book (or writer or film or series) that has influenced you or that you return to?
I've recently discovered Sheri Tepper, and she will likely influence my future writing to some degree, but my favourite authors when I first discovered sci fi were, John Wyndam, Robert Heinlein, Mack Reynolds, Edmund Cooper, and Anne McAffrey. These, as well as TV shows like Dr Who and The Avengers were probably the greatest influences on the way I think about Science Fiction.
Who is the person you would most like to be trapped in a lift with? or a spaceship?
Brendan Fraser
Who is the person you would most DISlike to be trapped in a lift with? Or a spaceship?
That revolting hairy guy at the launderette in that TV commercial when the girl asks for change and shrinks her top and his toupe. Plus any of those wankers from Good News Week.
What would you pack for space? (Is there a food, beverage, book, teddy bear, etc that you couldn't do without?)
Coffee, Tea, Super Crunchy Kraft Peanut Butter, Brandy and Vodka. I'm assuming the Aliens would provide the Red Wine and an assortment of interesting edibles. In fact, if they have some equivalent caffeine or Tannin based beverage, I wouldn't bother packing coffee or Tea either.
What is the most important thing you would like to get/achieve from your work?
Aside from money and all that goes with that... well, not the bad stuff like bad people kidnapping one's Poodle, but the good stuff like a nice house and expensive toys - but let's face it, as a writer in Australia there's not much danger of that...
The most important thing I want from my work is a sense that I'm opening up new worlds and ideas for the people who read it. Maybe in some small way, I can make this tired old world a better place... (please aim for the bag, when throwing up)
What is the special satisfaction of your work?
Imagining things, not as they are, but as they could be!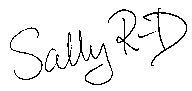 submitted by Sally Rogers-Davidson
September 8, 1999
For other answers to The Usual Questions Click here
Just the facts:
Born:
Resides:
Bibliography/Awards:
Web site:
Facebook