---
---
Morgan Sylvia
answers the Usual Questions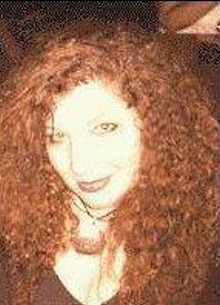 Morgan Sylvia is an American writer and poet.
Has your interaction with fans, for example, at conventions, affected your work?
I've only recently released my first book, so I'm not quite at that level. However, one of my old friends keeps insisting that I sign his copy in blood.
Is there any particular incident (a letter, a meeting, a comment that stands out?
There is a poem I wrote a few years back, called The Darkness Within, which I wrote after finding out within a few days that a close friend and a family member had cancer. I ended up sending it to a site called Cancer Poet. I just felt it was a strong piece, and if it could help anyone at all, it was worth it. Some of the comments and feedback I've gotten on that piece make it clear that it hits people very hard.
Do you have a favourite author or book (or writer or film or series) that has influenced you or that you return to?
Several. I'm an avid rereader. Some books I read again and again, and still pick up nuances in the plot and language. It's like comfort food, or revisiting an old friend. I return to Tanith Lee over and over again. Her work is so visual. I love her command of language. I also admire CJ Cherryh's ability to make scenes very intense. Gene Wolfe's The Shadow of The Torturer is one of my favorites, and I read it and its sequels at least once a year. Robert McCammon's Swan Song is another book I revisit frequently, as is Charles de Lint's The Onion Girl. Robert Howard, Michael Moorcook, Lovecraft, and CS Friedman are more authors I reread a lot. As far as film, Queen Margot and Session 9 are two movies I re-watch regularly. I also marathon Firefly at least once a year.
Who is the person you would most like to be trapped in a lift with? or a spaceship?
Elevator: Dalai Lama. Spaceship: Someone who could fly the damn thing.
Who is the person you would most DISlike to be trapped in a lift with? Or a spaceship?
Any preachy/evangelical or religious zealot would drive me nuts pretty quickly.
What would you pack for space? (Is there a food, beverage, book, teddy bear, etc that you couldn't do without?)
I couldn't live without coffee, so that's at the top of the list. My Kindle would of course be in the bag, and I couldn't live without at least one MP3 player. If I had to narrow it down to one book, I would probably take some of Taliesin or Amergin's work. I'd also have to take a laptop and a pile of blank notebooks, so I could write.
What is the most important thing you would like to get/achieve from your work?
Writing is necessary to me. It's like breathing. Even if I never publish another word, I would still keep doing it. That said, I have an epic fantasy series, The Last Witch, which I've been working on off and on for 20 years. That is my baby. Finding the right home for that is probably my main goal.
What is the special satisfaction of your work?
When I can make myself have an emotional reaction to something I've written, that's the best. I've given myself goosebumps, and made myself cry a few times. I have a horror novella in progress that I can't work on too much because I scare myself with it. That's when I know I got it right, and it's very rewarding.
submitted by Morgan Sylvia
4 August 2014
For other answers to The Usual Questions Click here
Just the facts:
Born: Maine
Resides: Maine
Bibliography/Awards:
Poetry:
Broken Mirrors
Writersmonthly.com featured poet
Tales From the Moonlit Path
Eternal Haunted Summer
Whispers From The Apocalypse (Apocalyptic poetry collection)
Axes of Evil 2 (Forthcoming)
Fiction:
Axes of Evil anthology
Once Upon An Apocalypse (Forthcoming)
Forgotten Places (Forthcoming)
Nonfiction:
I have delved into a bit of journalism and cover the New England metal scene for a local online radio station, and contribute to an online metal zine called Inhale the Heavy. I'm also writing content full time for clients.

Web site:
morgansylvia.wordpress.com
Facebook


For posts about Melbourne events, places, news, reviews, giveaways, see our Facebook Page: