---
---
Juliet M Sampson
answers the Usual Questions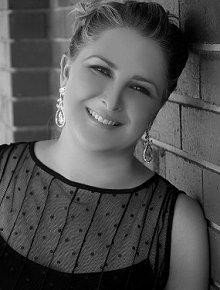 Juliet is a Writer/Teacher/Advisor/ Artist. Her Inspiration range was developed to support others.
Juliet has travelled to 21 countries, and plans further travel in the future. She also plans to write children's picture books.
Has your interaction with fans, for example, at conventions, affected your work?
Not really, only fans telling me that they want to write a book and do I have any advice on how to go about it.
Is there any particular incident (a letter, a meeting, a comment that stands out?
I sent one of my novels to a young woman in the Philippines. She was so delighted and grateful to receive it that she made a YouTube video reviewing my book Behind the Mask.
Do you have a favourite author or book (or writer or film or series) that has influenced you or that you return to?
Bryce Courtenay has influenced me on my writing journey. I took part in his final Masterclass. He was such an inspiration and so dedicated to his work of being a storyteller. I also like Isobelle Carmody's work. I found Greylands an interesting read.
Who is the person you would most like to be trapped in a lift with? or a spaceship?
I would like to be trapped with the Genie in Aladdin so he could grant me three wishes. One to get out and the other two are a secret. That is another story to tell.
Who is the person you would most DISlike to be trapped in a lift with? Or a spaceship?
A Cannibal because I would not want to be his dinner.
What would you pack for space? (Is there a food, beverage, book, teddy bear, etc that you couldn't do without?)
I always need my coffee daily, my mobile to stay in touch with Earth and has internet connection emails check, facebook check. Some chocolate and my dance shoes, and of course a pen and paper because I am a writer!
What is the most important thing you would like to get/achieve from your work?
Through my work as a writer I would like the joy and love of storytelling to stay alive.
What is the special satisfaction of your work?
I get satisfaction in sharing the love of stories and that people from all over the world are reading my books. It is also very satisfying to hear that people who may not have English as their first language are reading my books.
submitted by Juliet M Sampson
14 August, 2013
For other answers to The Usual Questions Click here
Just the facts:
Born: I was born in 1981 in Australia.
Resides: Victoria, Australia.
Bibliography/Awards: Behind the Mask, published by Brolga Publishing, February 2011.
Bon Voyage!, published by Brolga Publishing, September 2013.
Bryce Courtenay's The Last Master Class 2012
Fiona McIntosh's Inaugural Master Class 2013

My Website:
www.julietmsampson.com
Facebook Page
Goodreads
Twitter
Linkedin: Juliet M Sampson
YouTube
Amazon: Book Available paperback and ebook

For posts about Melbourne events, places, news, reviews, giveaways, see our Facebook Page: