---
---
Felicity Pulman
answers the Usual Questions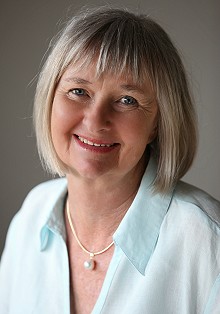 Felicity says, "I grew up (a long time ago!) in a small bush town in Africa. No TV, iPods, computer games and surfing the internet -- you could say I had a very deprived childhood! Not so. Instead, for entertainment I learned to read. Books became my windows to the world: they told me about dragons and fairies and magic. They told me about other countries and other cultures. They told me about myself. And I have never stopped reading, because I love stories."
Has your interaction with fans, for example, at conventions, affected your work?
It's always good to hear from readers (young and old) that they've loved your latest book. It gives you the confidence and the courage to continue writing! But criticism can also be useful - so long as it's constructive!
Is there any particular incident (a letter, a meeting, a comment that stands out?
Several -- but the most helpful criticism came from my daughter when I was just starting out. She read the mss of what has probably become my best-known book to date, Ghost Boy, and was highly indignant. "There are no girls in it!" she said. So I wrote a girl (Cassie) into the story and she made a huge difference, she turned it into a much better book, a book that now relates to boys AND girls! (Thank you, my wise and lovely daughter!)
Do you have a favourite author or book (or writer or film or series) that has influenced you or that you return to?
I really enjoy writing timeslip stories, and I enjoy reading them too. Connie Willis and Kate Mosse are particular favourites. I also enjoy crime novels, by Elizabeth George in particular.
Who is the person you would most like to be trapped in a lift with? or a spaceship?
Shakespeare -- whoever he is!
Who is the person you would most DISlike to be trapped in a lift with? Or a spaceship?
Someone who farts.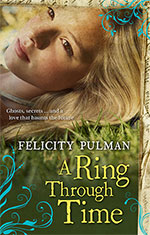 What would you pack for space? (Is there a food, beverage, book, teddy bear, etc that you couldn't do without?)
Can I take my family? Plus books, pens and notebooks.
What is the most important thing you would like to get/achieve from your work?
It's the characters in my novels that fascinate me: their relationship to each other, their outlook on life, their motivation and behaviour. Exploring fictional characters helps me understand our world and the society we live in, and I hope my books will help readers find the same insights, or at least encourage them to think about the issues I raise.
What is the special satisfaction of your work?
Being able to time travel to other places, other times, Otherworlds and walk with my characters through their adventures there.
submitted by Felicity Pulman
13 July 2014
For other answers to The Usual Questions Click here
Just the facts:
Born: Rhodesia (Zimbabwe) a LONG time ago!
Resides: I've lived in Australia since 1970.
Bibliography/Awards:
Novels for children and teenagers include: A Ring Through Time, Ghost Boy, The Janna Mysteries, the Shalott trilogy, Surfing the Future, Turning the Page, two Guinevere Jones novels based on the TV series, Three's a Crowd and (nonfiction) Wally the Water Dragon and The Little Penguins of Manly. I, Morgana (an exploration of the most reviled -- and fascinating -- woman in Arthurian legend) is my most recent novel and my first book for adults. Several books have won awards or have made the CBCA Notable list. I've also written numerous short stories that have also won awards (inc. the inaugural Queen of Crime award) and have been published in a wide variety of journals and magazines.
Web site:
Website and blog: felicitypulman.com.au
I'm also on fb, twitter and pinterest.


For posts about Melbourne events, places, news, reviews, giveaways, see our Facebook Page: