---
---
Ellen Datlow
answers the Usual Questions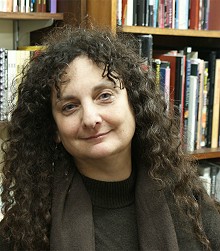 Editor and anthologist Ellen Datlow has been editing science fiction, fantasy, and horror short fiction for almost thirty years. She was fiction editor of Omni Magazine and Scifiction. If you're new to any of these genres, a Datlow anthology is an excellent place to start.
Has your interaction with fans, for example, at conventions, affected your work?
In the sense that it gives me the impetus to continue what I'm doing.
Is there any particular incident (a letter, a meeting, a comment that stands out?
I was signing one of my horror anthologies at Book Expo and a young boy came over and told me he was a big fan of my work. For an editor/anthologist nothing could be more satisfying.
Do you have a favourite author or book (or writer or film or series) that has influenced you or that you return to?
Maxwell Perkins, Harlan Ellison, and Judith Merril have strongly influenced me as an editor
Who is the person you would most like to be trapped in a lift with? or a spaceship?
Daniel Craig.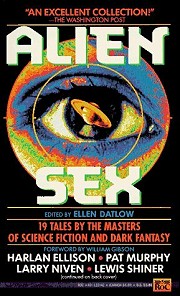 Who is the person you would most DISlike to be trapped in a lift with? Or a spaceship?
Sarah Palin.
What would you pack for space? (Is there a food, beverage, book, teddy bear, etc that you couldn't do without?)
Potato chips, fresh water, my two cats, a bottle of Lagavulin 16 year old Scotch whisky.
What is the most important thing you would like to get/achieve from your work?
Persuading great writers to continue writing great stories.
What is the special satisfaction of your work?
Knowing that without me some stories would never have been written.
submitted by Ellen Datlow
30 July 2014
For other answers to The Usual Questions Click here
Just the facts:
Born: New York
Resides: New York
Bibliography/Awards:
In addition to having won multiple Hugo Awards, Locus Awards, Shirley Jackson Awards, International Horror Guild Awards, and Bram Stoker awards I have been given the Karl Edward Wagner Award at the British Fantasy Convention for "outstanding contribution to the genre"; and been honored with the Life Achievement Award given by the Horror Writers Association, in acknowledgment of superior achievement over an entire career, and the World Fantasy Life Achievement Award for 2014, which is presented annually to individuals who have demonstrated outstanding service to the fantasy field.
Web site:
www.datlow.com

For posts about Melbourne events, places, news, reviews, giveaways, see our Facebook Page: