---
---
Festivale Contributor's Profile
Ali Kayn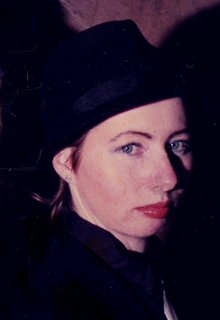 Ali Kayn is a Melbourne-based writer, and the editor and publisher of Festivale Online Magazine.
She has written for newspapers such as The Age (Melbourne) and The Australian, for various technology and records management magazines, for 'mainstream' magazines such as TV Week, and the web-based Melbourne Garden Guide.
She edited the Science Fiction, Fantasy and Horror Fan Resource Book (1995) and contributed to the MUP Encyclopedia of Science Fiction and Fantasy.
Her work history includes such diverse professions as business analyst, bouncer, I.T. manager, trainer of trainers, courseware developer, bodyguard, freelance journalist, photographer and artist, and she put herself through high school working as a shop assistant, office cleaner and legal secretary. Basically, a very linear career, but typical for a writer.
Ali's official website www.alikayn.com

Reel Life Supplement www.reel-life.info
Ali's blog :alizandria.blogspot.com
Other stuff
Favourite film:
Buffy the Vampire Slayer
B*tches about:
Horses that defecate on Melbourne streets and the people who think that's cute. Photographers who get between me and the subject I'm already setting up my camera and tripod.
Favourite thing about Melbourne:
The restaurants. The gallery. The popular art scene. The food. Charmaine's ice cream place in Fitzroy. The Dandenongs.
---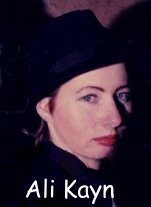 Ali Kayn is a freelance photojournalist and the founding editor of Festivale Online Magazine. Festivale was founded in October, 1996 to promote Melbourne and Victoria, provide mentorship to developing writers, an outlet for talented fans, and a test bed for software and hardware under review. She lives in Melbourne, Victoria with a garden full of birds.
Ali Kayn contributor page
For more about Ali Kayn click here
---
For posts about Melbourne events, places, news, reviews, giveaways, see our Festivale Online Facebook Page: