Melbourne Exhibition Centre
Melbourne, Victoria
Ask a taxi driver to take you to Jeff's shed, and you'll likely be dropped off here, beside the river and opposite the casino, outside the big tin shed that hosts many and varied events.
The exhibition centre is part of the MECC complex.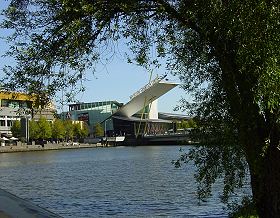 The MEC has underground car parking with 24 hour access, a huge ground floor space with a floating concrete floor delivering utilities to many points throughout the exhibition hall, and meeting rooms on an upper level.
Sliding wall sections can break the hall breaks into smaller sections, enabling the staging of multiple events.

Large shows include the Melbourne International Motor Show , which coincides with the Melbourne Grand Prix.
The Melbourne Exhibition Centre and Melbourne Convention Centre are jointly managed, sharing staff and facilities.
The MEC is sometimes confused with its predecessor, the still active, and historically significant Royal Exhibition Building in Carlton Gardens, on the opposite corner of the central business district of Melbourne.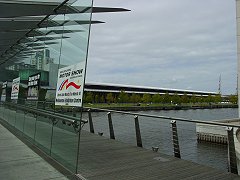 Just the facts:
Contact:

Melbourne Exhibition and Convention Centre website
Visit Victoria
Getting there:
MelbourneExhibition Centre: 2 Clarendon Street, South Melbourne Convention Centre: Cnr Flinders & Spencer Sts, South Melbourne
Getting there: St Kilda tram 109 or 112/12 from Collins Street, or the 96 from Bourke Street. The City Circle tram passes by the Princes Bridge, alight at the corner of Spencer and Flinders Street.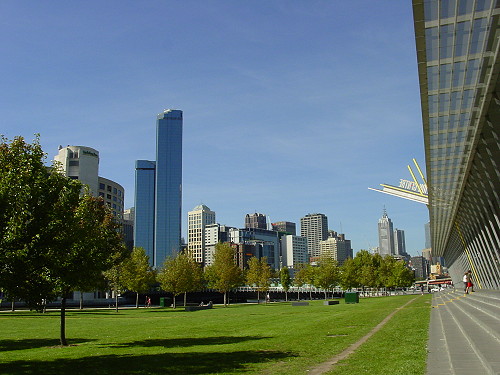 For posts about Melbourne events, places, news, reviews, giveaways, see our Facebook Page: