<!end navbar-->
---
---
Where are we?
Guidebook's Australian Maps
Map of Rippon Lea
mansion and pleasure gardens
Rippon Lea is a gracious mansion set in a lovely garden in an established suburb of Melbourne.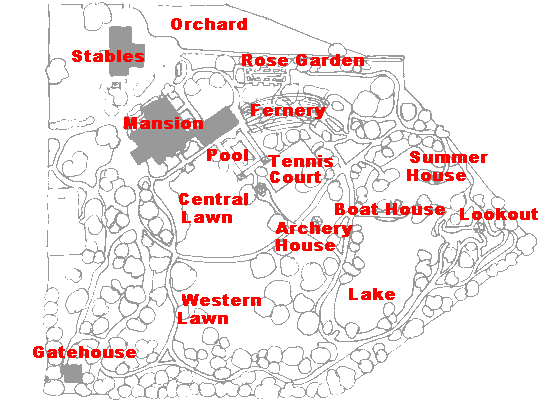 Items of interest:
Rippon Lea mansion, archery house, the ornamental lake, central lawn, western lawn, succulents garden, lookout, fernery, gatehouse
Images: Carriageway, driveway entrance to the mansion, boathouse
Related maps:

Zoom out to map of Melbourne and foreshore

See also:

Rippon Lea Guidebook Entry
Photostory: Rippon Lea on a Rainy Day (1996)


Melbourne parks and gardens list
Rippon Lea House Museum & Historic Garden
192 Hotham St, Elsternwick VIC 3182
Tram No 67 from Swanston St to Stop 42 or bus 216 or 219 from Bourke & Queen Sts.
Open: Check website for opening hours.
Ph 9523 6095 Fax 9523 6921 or e-mail Rippon Lea
National Trust web site

For posts about Melbourne events, places, news, reviews, giveaways, see our Facebook Page: