Geelong
on the Great Ocean Road
Victoria's second-largest city sits on the Bellarine Peninnsula. The name 'Geelong' is derived from 'jillong', the Aboriginal word for bay, which means 'a place of the sea bird over the white cliffs'.
(source: visitvictoria.com)
Geelong's original inhabitants, who lived in the region for more than 25,000 years before white explorers arrived, were members of various clans of the Wathaurong tribe.
(source: Greater Geelong)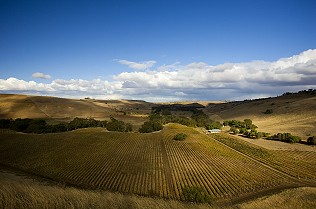 Attractions:
100 National Trust-listed buildings including two historic homes, The Heights and Barwon Grange
Geelong Heritage Centre
(local government and community archives for Geelong since 1838)
Geelong Art Gallery
Waterfront
Geelong Riverview Tourist Park
The National Wool Museum
The Geelong Naval & Maritime Museum
Old Geelong Gaol
Ford Discovery Centre, Australia's first automotive technology discovery centre
Geelong Botanic Gardens
, including their Edible Garden
Wineries
Serendip Sanctuary
(20-minute drive from the Geelong city centre at Lara)
Balyang Sanctuary
on the Barwon River banks and flood plain
Barwon Bluff Marine Sanctuary
Queens Park
Bellarine Rail Trail
Geelong to Queenscliff
Belmont Common
Eastern Park
Johnstone Park
Rippleside Park
St Helens Park
Montpellier Park Lookout
You Yangs Regional Park
Brisbane Ranges National Park
Local Towns and villages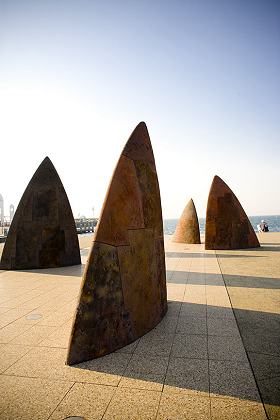 Just the facts:
Contact: Geelong Visitor Information Centre
council site
Greater Geelong

Visit Victoria
Getting there: 75 kilometres south-west of Melbourne, 1 hour via the Princes Highway. Daily rail and coach services are available from Melbourne Southern Cross Station (formerly Spencer St Station).