---
---
Richard Harland
answers the Usual Questions
Richard Harland is an author of fantasy and science fiction novels, short stories, poems and academic books.
Has your interaction with fans, for example, at conventions, affected your work?
I came to cons (conventions) late, after The Vicar Of Morbing Vyle and The Dark Edge were already published. (Can't think how I passed the time before - like a social hermit, I guess!). Fans in general influence me a lot - I wrote The Black Crusade because fans insisted on a sequel To The Vicar, for example.
Is there any particular incident (a letter, a meeting, a comment that stands out?
When someone first told me I was a very visual writer, I was gobsmacked, because that was the last thing I ever thought I could be. The best praise is the kind you never expect!
Do you have a favourite author or book (or writer or film or series) that has influenced you or that you return to?
My list of favourites would go on forever - I'd need a top fifty at least. But writers who've influenced me - that's a special different kind of love, and I can narrow it down to three biggest influences.
Edgar Allan Poe rocked my socks when I was about 13; Fyodor Dostoevsky blew my mind when I was about 17; and Mervyn Peake got into my dreams, I don't know how many years later.
I've never mentioned Dostoesvky before, because it sounds pretentious for a fantasy writer to name a famous literary author. And yeah, that was my literary period - but out of all the authors I read around that age, it was Dostoevsky who stayed with me, because he's dark and strange like Poe and Peake.
Who is the person you would most like to be trapped in a lift with? or a spaceship?
Julie Delpy, the French actress who co-stars in Before Sunset and Before Sunrise. OK, maybe she's not the same in real life as the movies, but I can't help thinking of her as the most stimulating and fascinating person to talk to, for hour after hour after hour. Perhaps it's that French conversation thing ... or maybe it's just the French accent...
Here's the amazing cover for the UK edition of
Worldshaker
- I am SO proud of this image, and the fact that the famous
Ian Miller
did it!
Who is the person you would most DISlike to be trapped in a lift with? Or a spaceship?
You think I'm going to name someone living and make an enemy for life? No, I'll name someone dead - in fact, I'll name everyone dead, because all corpses would be equally boring in a lift or a spacecraft. Smelly too.
What would you pack for space? (Is there a food, beverage, book, teddy bear, etc that you couldn't do without?)
My iPod shuffle. It's got my 80 all-time favourite songs on it, many I've never had recorded before, and I can't get enough of them.
What is the most important thing you would like to get/achieve from your work?
I'd love to create an explosion of the imagination and change the nature of human dreams. But in the meanwhile, I'll be happy if I can tell stories that suck readers in and keep them turning the pages.
What is the special satisfaction of your work?
I love the planning time, when ideas combine and build up together into a world and a story; and I love the later stages of writing, when everything's been set up right and the story takes over and tells itself. I call that stage the toboggan ride, when I'm just getting towed along and hanging on - exhilarating!
Usually, the toboggan ride kicks in somewhere about three quarters of the way through, but with Liberator, which is the sequel to Worldshaker, I've been hanging on since about a third of the way through.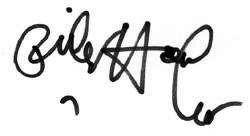 submitted by Richard Harland
February, 2010
For other answers to The Usual Questions Click here
Just the facts:
Born: In Yorkshire, in England, a long time ago.
Resides: In Figree, near Wollongong, 85 km south of Sydney - between the green cliff of the escarpment and a string of golden beaches.
Bibliography/Awards:
Web site: www.richardharland.net
www.writingtips.com.au (my free downloadable 145-page guide to writing fantasy and SF)
Wikipedia


For posts about Melbourne events, places, news, reviews, giveaways, see our Facebook Page: