---
---
Ian Irvine
answers the Usual Questions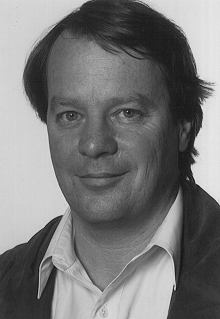 As a kid Ian Irvine devoured science fiction. "I probably read everything in our library by the time I was 13." In his twenties, he decided he would like to write.
Irvine's science background (he has a degree in geology and a PhD in Pollution Chemistry), affects the way he writes. He says, "If I am describing a fantastic phenomenon I am concerned about how that would really operate. For example, if you were going through a portal from Melbourne to Kosciusko ... when you open the portal there would be a pressure differential. I'm trying to think about how it would actually look."
His next book (working title The Last Albatross) deals "with the kind of people who see the destruction of the earth as so bad that the destruction of humanity is the only way to save it."
Has your interaction with fans, for example, at conventions, affected your work?
No. I haven't had a lot of interaction with fans. My first book only came out about a year ago. Aussiecon is my first convention.
Is there any particular incident (a letter, a meeting, a comment that stands out?
No.
Do you have a favourite author or book (or writer or film or series) that has influenced you or that you return to?
A number of favourite authors ... Jack Vance. I love the way he puts words on a page. Ursula K. Le Guin, Connie Willis.
Who is the person you would most like to be trapped in a lift with? or a spaceship?
One of the writers that I admire most in the world, Patrick O'Brien. He is one of those writers who could describe two flies crawling up the wall and you'd be fascinated.
Who is the person you would most DISlike to be trapped in a lift with? Or a spaceship?
Apart from the prime minister?
What would you pack for space? (Is there a food, beverage, book, teddy bear, etc that you couldn't do without?)
A couple of bottles of port ... chocolate wouldn't go amiss ... a crate of Tabasco.
What is the most important thing you would like to get/achieve from your work?
I would like to write terrifically entertaining books that people would enjoy reading. My objective really is to write books that people would love to read.
What is the special satisfaction of your work?
How I actually earn my living as an expert in contaminated sediments in the bottoms of harbours. At the end of the day when I have finished doing that I don't miss it. I enjoy most ... writing.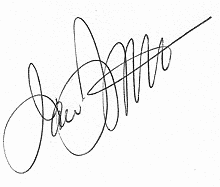 submitted by Ali Karn
September, 1999
For other answers to The Usual Questions Click here
See also:
The Way between the Worlds cycle book page
Web site: www.ian-irvine.com
Ian on Facebook


For posts about Melbourne events, places, news, reviews, giveaways, see our Facebook Page: