---
---
A Reel Life film section
Issue: 2022-Spring
Empire Of Light (2022) movie review
The Healing Magic of Movies
Hilary (Olivia Colman) is a cinema manager struggling with her mental health, and Stephen (Micheal Ward) is a new employee longing to escape the provincial town where he faces daily adversity. Together they find a sense of belonging and experience the healing power of music, cinema, and community. (imdb)
The film-makers say: "EMPIRE OF LIGHT is an intimate and moving story about love, friendship, and connection,set in a coastal town in Southern England against the social turmoil of the early 1980s."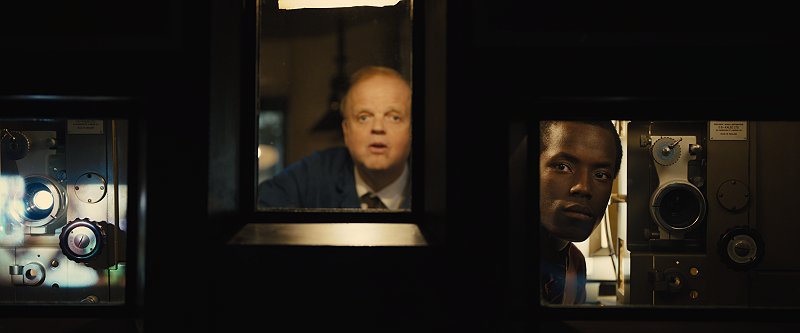 Writer/director Sam Mendes says that EMPIRE OF LIGHT is influenced by the pressures of the COVID-19 pandemic. "For most people, their most formative period is their teenage years. For me, that was the late '70s and early '80s: the music, the movies, the pop culture of that period generally formed who I was. It was a period of great political upheaval in the U.K., with a great deal of very incendiary racial politics -- but at the same time, an amazing period for music and for culture generally -- very creative, very politicized, very energized. EMPIRE OF LIGHT itself, however, is a movie almost entirely born out of the pandemic."
"Lockdown was a period of intense self-examination and reflection for all of us. And for me it meant starting to confront these memories that I'd been wrestling with since childhood. That was the spur to write -- to explore those memories and to see if I could unlock anything interesting.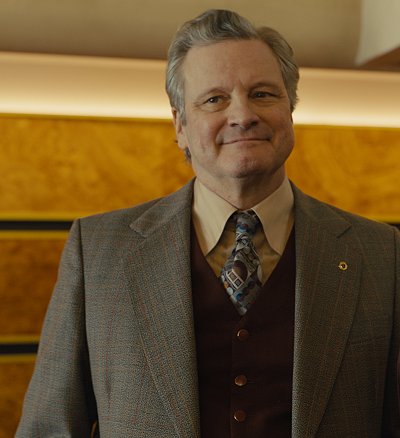 This is a first looks page. For more information, Use the search box, above
or
Go to the Reel Life column
Go to our alphabetic list of film reviews
Browse through our past movie columns
Scroll down for the movie trailer, and for more, check out the clips and trailers on our YouTube Movie Channel.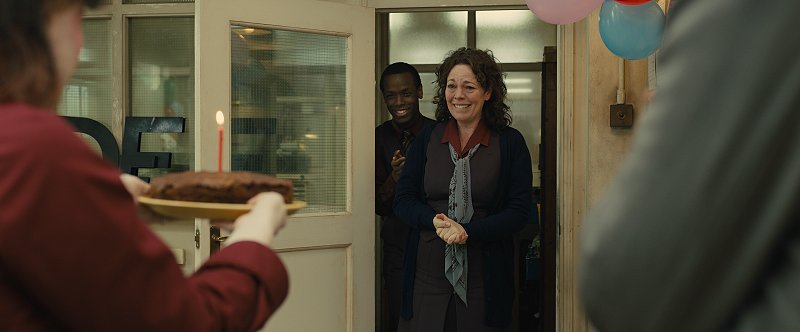 For posts about Melbourne events, places, news, reviews, giveaways, see our Festivale Online Facebook Page:
2022-11-01
---

Festivale was founded in October, 1996 to promote Melbourne and Victoria, to provide mentorship to developing writers, an outlet for talented fans, and a test bed for software and hardware under review. Nowadays we write about and review books, movies, and local attractions.
contributor page
For more about working for Festivale click here
---
Discuss movies etc in our fb group Festivale's Reel Life

Due for Australian release 23 Feb, 2023 (2023-02-23)
For credits and official site details, see below
Search Festivale for more work by the film-makers below.

See also:

---

for movie, TV show, or person

Film commentary and upcoming movie release dates at reel-life.info

Just the facts:

Title: Empire Of Light (2022)
Written by: Sam Mendes &
Directed by: Sam Mendes
Music by:
Running time: 119 mins
Rating: M

---

The Players: Colin Firth, Olivia Colman, Toby Jones, Micheal Ward, Ron Cook, Sara Stewart,

---

Official website: https://www.sonypictures.com/movies/thewomanking
IMDb entry


---

For scheduled release dates, see the coming attractions section.

For more information about this movie, check out the internet movie database.
For the latest additions to Festivale, check out the change history section.