---
---
A Reel Life film section
Issue: Winter 2020
Antebellum (2020) movie review
Women Through the Lens of a Male Couple: A Horror Film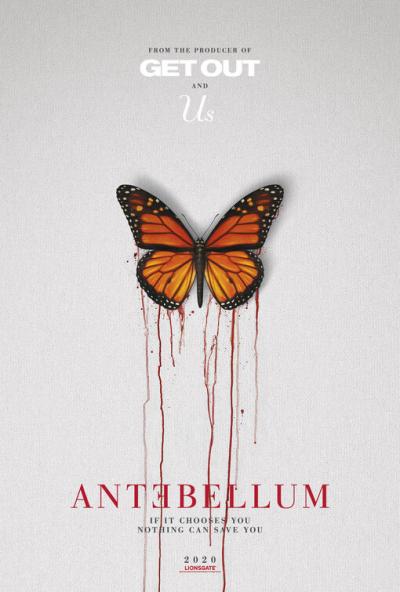 Successful author Veronica Henley finds herself trapped in a horrifying reality and must uncover the mind-bending mystery before it's too late.
Originally scheduled as a big-screen theatrical release, the film will now debut as a PPV home streaming release on September 18th 2020 due to ongoing worldwide pandemic.
According to the writer/directors (a gay male couple) this film deals with the differences between white women and black women.
Renz told OUT "I was sitting on the couch and (Bush)'s making coffee in the kitchen. He's not looking in my direction. He's telling me, you know, the bullet points of the story. He turned around and I already got the laptop out. I'm like, 'We're writing this. Today.' And we wrote the short story, which we then based the script on."
Of white women and slavery and what Renz and Bush laugh when they temporise about "some white women", calling on their activist past to validate Renz's term "white women's complacency". He says, "a lot of times they get a pass like it's, 'Oh, you know, they just went along,' or whatever. That was not [always] the case. That wasn't the case for this character we wrote. She is kind of the real mastermind behind it..."
Bush, leaning on his "social justice activism" credentials says of the film, "Some people are not comfortable with the truth."
This is a first looks page. For more information, Use the search box, above
or
Go to the Reel Life column
Go to our alphabetic list of film reviews
Browse through our past movie columns
Scroll down for the movie trailer, and for more, check out the clips and trailers on our YouTube Movie Channel.
For posts about Melbourne events, places, news, reviews, giveaways, see our Festivale Online Facebook Page:
2022-11-01
---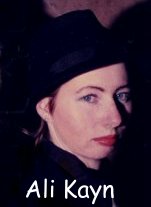 Ali Kayn is a freelance photojournalist and the founding editor of Festivale Online Magazine. Festivale was founded in October, 1996 to promote Melbourne and Victoria, provide mentorship to developing writers, an outlet for talented fans, and a test bed for software and hardware under review. She lives in Melbourne, Victoria with a garden full of birds.
Ali Kayn contributor page
For more about Ali Kayn click here
---