---
---
A Reel Life film section
Issue: Summer 2015-6
Me Before You (2016) movie review
Embracing Life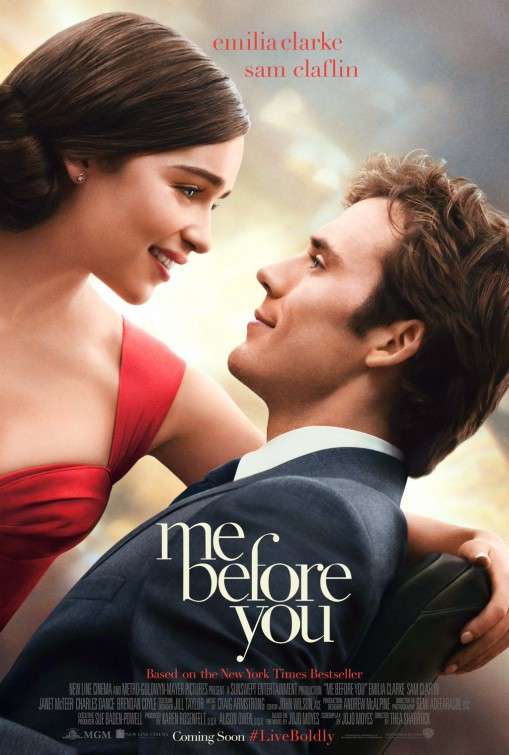 Taking a job at the local "castle," Louisa (Emilia Clarke) becomes caregiver and companion to Will Traynor (Sam Claflin), a wealthy young banker who became wheelchair bound in an accident two years prior.
Wait!!!
This film has caused quite a bit of controversy, and for the wrong reasons.
Lou is a sweet young thing (twenties) living a constrained life being a breadwinner for her family. She has an eccentric taste in clothes and really wanted to study and work in fashion.
Will is a disheartened ex-high-flying business exec, ex-athlete, in pain and frustrated.
His desperate parents (Charles Dance and Janet McTeer) hire the 'chatty waitress' more as a companion than as a carer.
So, where is the controversy? First, Claflin is able-bodied, and that offended some disability groups who thought the role should go to a disabled person. Second, Will is wealthy and therefore in a much better situation than many challenged persons and their carers. Third, people are making assumptions about what they THINK the story MIGHT be.
Deep sigh.
I don't want to spoil the experience of watching this excellent film by telling you what issues are brought up, what quandaries are faced, and how it is resolved.
I will tell you that Clarke is amazing. She has a mobile face and throws herself into the role. Jenna Coleman as her sister is sympathetic and does a lot with a small but key role. In some ways, Janet McTeer as the mother fighting for her son while maintaining the 'lady of the manor' reserve walks away with the film.
In short, the story, the characterisations, the acting, the timing, the setting all combine to make this admitted tear-jerker a compelling and thought-provoking movie.
And when you think about the film, think about the title.
Is it "Me Before You"?
Or "ME, Before You"?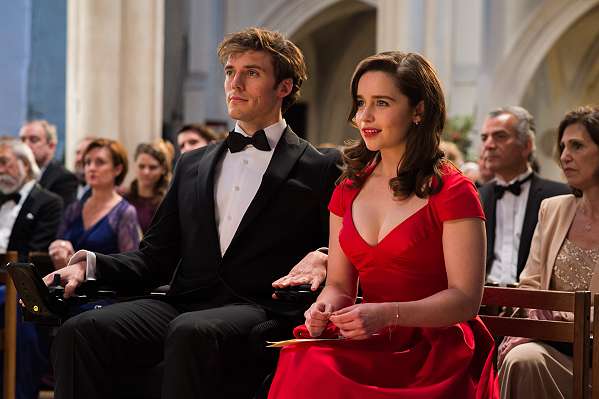 by Ali Kayn
Australian release 16 Jun 2016
For credits and official site details, see below
Search Festivale for more work by the film-makers below.
See also:

for movie, TV show, or person

Just the facts:

Title: Me Before You (2016)
Written by: Jojo Moyes (scr, novel)
Directed by: Thea Sharrock
Running time: 110 mins
Rating: PG

---

The Players: Emilia Clarke, Sam Claflin, Jenna Coleman, Charles Dance, Janet McTeer

---

Official website: http://mebeforeyoumovie.com/
IMDb entry

---

For session times of current films, use the cinema listings on the Movie links page. For scheduled release dates, see the coming attractions section.

For more information about this movie, check out the internet movie database (IMDb).
For the latest additions to Festivale, check out the change history section.
For posts about Melbourne events, places, news, reviews, giveaways, see our Facebook Page: