Royal Park
Melbourne, Victoria
Royal Park is five kilometres from the Melbourne GPO in picturesque Parkville. The park area was once an Aboriginal camping ground.
Royal Park has many important land marks, it was the departure point for the 1860 Expedition by Burke and Wills, is home to the Melbourne Zoo
Royal Park is also the home of the State Netball Hockey Centre.
Other features include the Australian native garden, opened in 1977.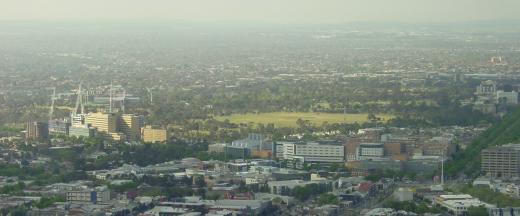 "Royal Park was set aside by Charles Latrobe in 1845 and formally granted in 1876 and for well over a century has been embraced by many different codes of sport all year round along with passive recreation from the local community,? Environment Portfolio Chair Councillor Arron Wood said.
Cr Wood added that while Royal Park had an impressive historic value, it was also Council?s most valuable property asset, worth $307.8 million (Jan 2014).
In January, 2014 Royal Park received the prestigious Green Flag Award in recognition of its high quality green open spaces, heritage and community value. .
Just the facts:
Contact: See also Royal Melbourne Zoo
Visit Victoria
Getting there:
Elliott Ave, Parkville
Northbound tram 55 or 56 from William St.